We are dedicated to providing high-quality education and training in chiropractic care and Dynamic Neuromuscular Stabilization.
The first-ever DNS Global Introductory Presentation.
Dr. Morris collaborates with Prague School colleagues.
Dynamic Neuromuscular Stabilization
DNS is a revolutionary approach to musculoskeletal rehabilitation and performance enhancement that focuses on the restoration of optimal movement patterns. Our DNS courses provide in-depth instruction on the principles and techniques of DNS, as developed by Certified International D.N.S. Instructor Craig E. Morris, D.C., DACRB.
By understanding the neurodevelopmental aspects of movement and incorporating DNS principles into your practice, you can enhance the effectiveness of your treatments and help patients achieve better postural control, stability, and functional performance.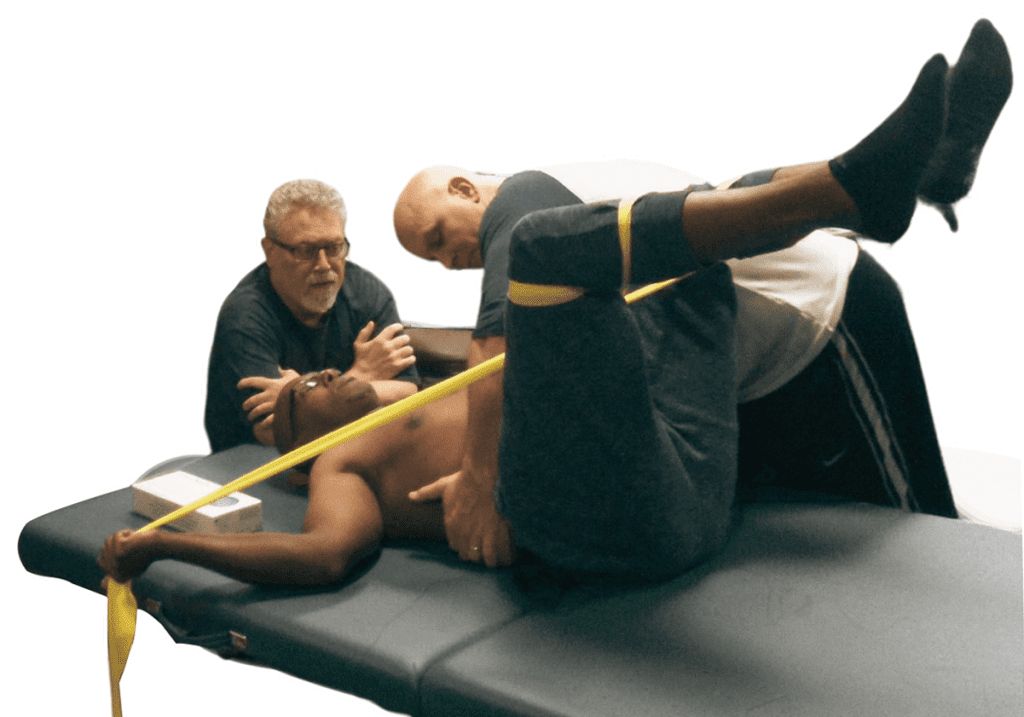 Our courses are designed for chiropractors, healthcare professionals, and fitness experts who are passionate about advancing their knowledge and skills in these fields.Whether you're a seasoned practitioner or just starting your professional journey, our courses offer valuable insights and practical techniques to enhance your clinical expertise and patient outcomes.
Our chiropractic courses cover a wide range of topics, from foundational principles to advanced techniques. Led by experienced chiropractors and experts in the field, our courses provide evidence-based education to help you excel in your practice. Whether you're looking to deepen your understanding of spinal biomechanics, refine your adjusting skills, or explore specialized areas such as pediatric chiropractic or sports performance, our courses offer comprehensive and up-to-date information to support your professional growth.
Dr. Morris is one of the original five clinicians from around the world, and the first Doctor of Chiropractic in North America, to become a certified instructor in Dynamic Neuromuscular Stabilization according to Kolar.
DNS: 2-Day Basic Course "A"
18 hours course
Corona DNS-A 6-2 Format
Location: 3413 W Pacific Ave., Burbank, CA 91505
​
Instructor: Craig E. Morris, D.C., DACRB
Course Dates: Saturday - Sunday,
Meeting Times: 8 am – 6 pm (Both Days)
ACES: 2-Day Advances in Scar Management Rehabilitation
12 hours course
Corona 8-2 Format
8 registrant Limit per course
for social distancing & safety
​
Location: First Health
19000 Hawthorne Blvd., Ste 302, Torrance, CA 90503
​Instructor: Craig E. Morris, D.C., DACRB
Course Dates: Saturday - Sunday, 2023
Meeting Times: Sat. 1 pm -7 pm & Sun. 8am - 2pm